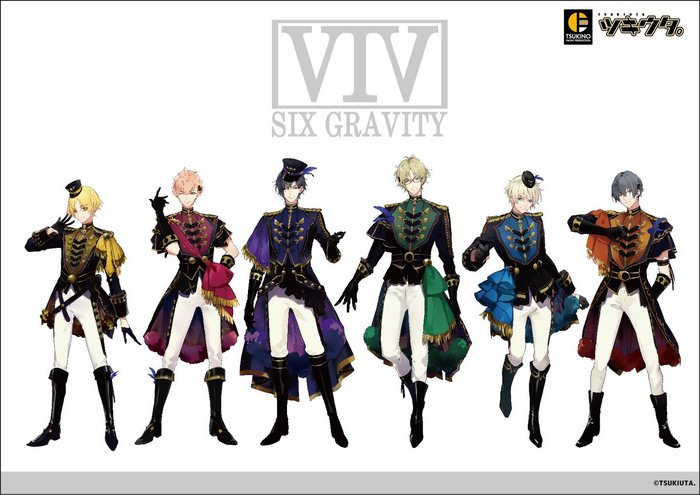 In a certain place of present-day Japan's Tokyo Metropolitan area 23 ward, live these characters. The unique member who have different ages, and personality were scouted by TSUKINO Ent. and work with their producer, after being led by the gigantic black rabbit, Kuroda. They've debuted as the idol unit "Six Gravity" and are currently doing well in sales!
Tsukiuta. THE ANIMATION Theme Song
Shiwasu Kakeru, Mutsuki Hajime, Kisaragi Koi, Yayoi Haru, Uduki Arata, Satsuki Aoi
Minaduki Rui, Fuduki Kai, Haduki You, Nagatsuki Yoru, Kannaduki Iku, Shimotsuki Shun
All Six Gravity members are from Kanto region of Japan. [1]
The origin of the Unit name was come from Hajime, which means the gravity on Earth is 6 times larger than on the moon.
References
Edit
Trending pages
All items (18)
Community content is available under
CC-BY-SA
unless otherwise noted.